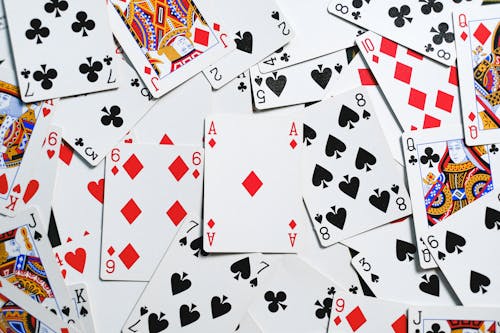 There are many cardrooms in Napa Valley, but only one can lay claim to being the best. That cardroom is the Napa Valley Casino. It has everything you could want in a cardroom, including plenty of tables, great dealers, and a wide variety of games. Plus, it's located right in the heart of wine country, so you can enjoy some delicious California wines while you play. If you're looking for an excellent cardroom experience, the Napa Valley Casino is your best bet.
What Is A Cardroom In Napa California?
A cardroom in Napa California is a family-owned business that offers pai gow poker and other card games. They have several poker tables set up in their poker room, and they offer lessons on how to play poker. They also offer a variety of other games, including blackjack and slot machines.
The cardroom is open seven days a week, and they offer a variety of different packages for their customers. The cardroom also has can serve meal all day and has catered dinner daily. They have a stocked bar section, and they offer a variety of different drinks. The cardroom is a great place to go if you want to play poker or other card games.
Types Of Cardrooms In Napa California
There are several types of cardrooms in California. In the Bay Area, the two most popular casinos are the Napa-based Napa Valley Casino and the Capitol Casino in Sacramento. Both of these establishments offer a wide variety of games, including various forms of poker, blackjack, baccarat, and slot machines. However, Napa Valley Casino is perhaps most famous for its unique form of poker known as "EZ Baccarat."
As a result, it has become one of the most popular games at the casino. Further south, in the Napa Valley, several smaller cardrooms offer a more intimate gambling experience. These include Napa Valley Casino and Graton Resort & Casino. Each of these casinos offers a different selection of games, but all three are worth visiting if you're looking for a great place to gamble in California.
What Games Are Offered At The Cardroom In Napa California?
If you're looking for a place to gamble in Napa, California, you might be wondering what games are offered at the cardroom. Here's a quick overview of the most popular games that you'll find there.
Texas Hold'em is one of the most popular poker games in the world, and it's often the game of choice in card rooms. In this game, each player is dealt two hole cards, and then five community cards are dealt face-up in the middle of the table. Players can use any combination of their hole cards and the community cards to make the best five-card hand.
Omaha is another popular poker game that's similar to Texas Hold'em. The main difference is that each player is dealt four hole cards, and they can only use two of them to make their hand. Omaha is often considered a more "action-packed" game than Texas Hold'em because there are more possibilities for good hands.
Blackjack is a classic casino game where the objective is to get as close to 21 as possible without going over. Each player is dealt two cards, and then they can choose to hit (get another card) or stand (keep their current total). If the player goes over 21, they "bust" and automatically lose the hand. Blackjack is a relatively simple game, but it's still exciting because you're always rooting for your hand to beat the dealer's.
These are just a few of the most popular games that you'll find at card rooms in Napa. So whether you're looking for action-packed poker or classic casino games, you're sure to find something to your liking.
How To Find The Best Cardroom For Our Needs In Napa California?
When people search for the best cardroom in Napa California, they should consider many factors. The first step is to check if the cardroom is licensed by the state. This ensures that the cardroom is legitimate and that its games are fair. The next step is to read reviews of the cardroom online.
This will give people an idea of what others think of the cardroom and its games. Finally, people should make sure that they are comfortable with the cardroom's rules and policies. This will help to prevent problem gambling. By following these steps, people can be sure to find the best cardroom for their needs.
The Benefits Of Using A Cardroom In Napa California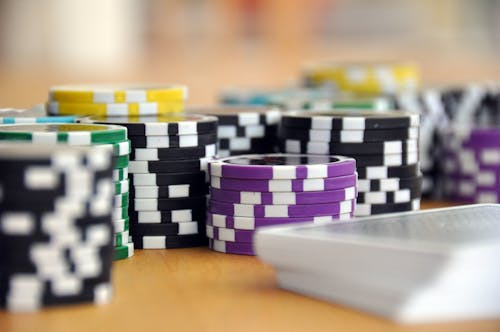 Looking for a card room in Napa Valley? You're in luck – card rooms can be found all throughout the valley! A card room is a great place to enjoy some time with friends or even to make some new ones. They offer a wide variety of games, from poker and blackjack to pai gow poker and three-card poker, baccarat, and Omaha hi-lo. So there's sure to be something for everyone. And because card rooms are typically located near other businesses (such as restaurants and bars). They're easy to find – just do a quick search online or ask around. Once you've found a card room that looks promising, give it a try! You may just find your new favorite hangout spot.
What Amenities Does The Cardroom Offer Its Guests?
The Cardroom is a popular destination for poker players in the Bay Area. Located in American Canyon just south of Napa, it offers a wide range of amenities to its guests. The card room is open 24 hours a day, seven days a week, and features cash games, tournaments, food, and drinks.
The Cardroom is also next to a hotel, making it a convenient option for those who want to stay close to the action. In addition, the room offers complimentary Wi-Fi, making it easy for guests to stay connected with its prime location and wide range of services. It's no wonder the Cardroom is one of the most popular poker rooms in the Bay Area.